Sourcing materials for clothing is the most crucial stage in clothing manufacturing. So, you're in the perfect moment where you've finished designing your clothing piece and are about to send it to the factory for production. This stage is really thrilling, but remember not to rush ahead. Before contacting the factory for the first time, make sure you have all the necessary things ready, like the fabrics, labels, hang tags, and trims. If the factory doesn't handle product development, you'll also need to prepare samples and a tech pack before they can start making your garments!
If you're feeling suddenly stressed and unready, don't worry! We'll assist you in getting started. Let's focus on the important things you need to pay attention in order to succeed in sourcing materials for clothing.
Fabric's Availability
This is the first step. Of course, you need to figure out if a style is timeless, if it's about to become trendy, or if it's no longer popular among fashion enthusiasts. This will help you decide if it's worth creating and if the materials are worth ordering. But that's not the only thing to consider, especially when it comes to printed fabrics. Some fabrics are harder to find or more expensive to produce. Printed fabrics with consistent patterns will be cheaper to buy than to have custom-made, but they are also more challenging to find. Take some time to talk to a fabric supplier and see what they have in stock. This will help you make the best decision for yourself, your brand, and your budget.
Quality Checking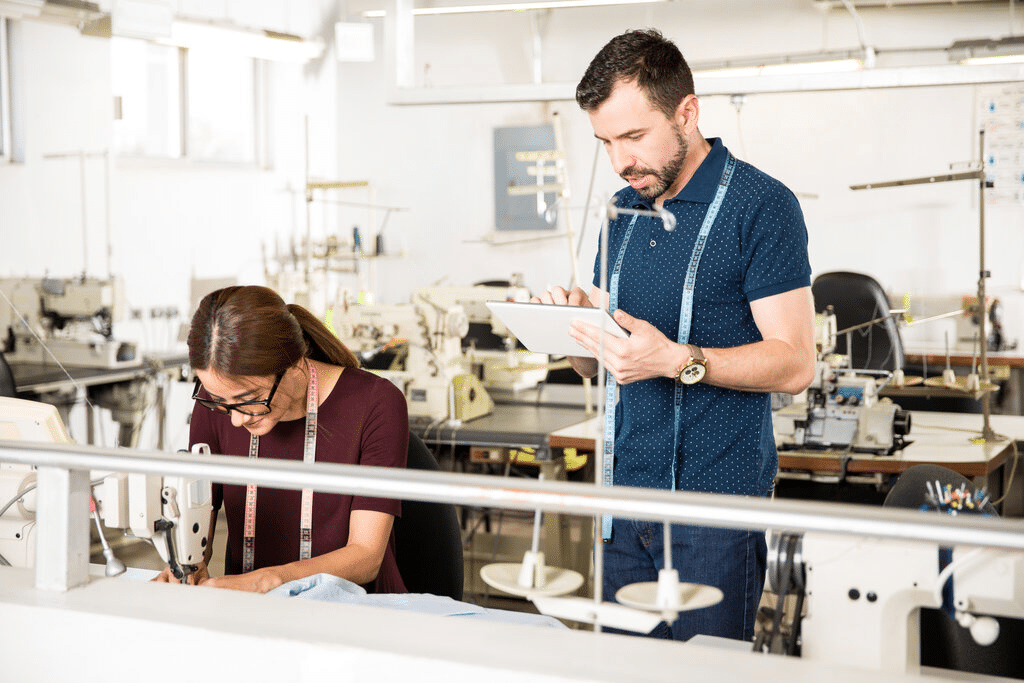 The quality of your clothes says a lot about your brand, so it's important not to take shortcuts. Always use the best materials that are available within your budget and in your local market. Sometimes, cheaper options may seem like a money-saving choice, but if they lead to losing customers or having to spend more to fix your clothes, you won't actually be saving money in the end!
Know the Options of Your Fabric
There are so many different types of fabrics to choose from. If you have an idea about the difference between knitted and woven fabrics, how they are made, and their weights, you'll be in a much better position when you start.
Discover Your Unique Edge
To stay ahead in the fashion industry, it's important to be unique and sell your own style. The more special and different your clothes are, the less competition you'll have in your market. Figure out what makes you stand out and what you want to accomplish by creating mood boards and vision boards. These boards will help you clarify and bring your ideas to life, and they will also help you establish your identity and voice as a designer and entrepreneur.
Continue Learning
The fashion industry is always changing, so make sure you stay updated on the latest trends and methods. It's important to invest in your knowledge by regularly reading blog posts from Beautiful Connection Group. This will help you stay informed and up to date.
If you are looking for sourcing materials for clothing, we'll suggest Beautiful Connection Group from the USA. Beautiful Connection Group, located in the United States, specializes in the production of women's clothing. They offer a wide range of dress types, including tops, t-shirts, leggings, skirts, and more. This manufacturer is particularly advantageous for new clothing business owners since they do not impose high minimum purchase amounts; their minimum purchase amount is only 50. The company provides the flexibility to customize any dress design and choose any fabric. However, please check their website for more detail.