If you are thinking of how to start a clothing line, this article will best serve you the great ideas step-by-step. It's not so easy to be established over night just by starting a clothing business. It will cost you a lot of hard work, proper knowledge, time and many skills. You have to get determined first to start your own clothing line because it's not just about jumping into it but also about capturing a proper market share and getting established in this sector. Before your determination you must know about the process, criteria, terms, policies and also a proper guideline that can help you out taking your decisions.
Now here you will get a proper guideline on how to start a clothing line step-by-step.
Step 1: Make Your First Decision
First of all, ask yourself if you are passionate and desperately willing to build your career in clothing line? Not just because you think that it is supposed to be a profitable business for you but because you are really interested in clothing line and feel happy working in this line. If yes, then it's obviously going to be your best option.
Find enough resources to accomplish your first step. For example, find ways to find clothing manufacturers, wholesale clothing manufacturers, wholesale buying ideas so that you can get prepared by getting enough knowledge for your business. Again these will help you for making better decisions.
Step 2: Improve Your Mindset
A strong mindset and belief in yourself will make sure half of your success. After that, you will be more confident that will help in progressing your work.
Step 3: Create Your Fashion Business Plan
You have options for 2 types of business plan. 1- when you will seek investors for your business which is a long time process and 2- when you will generate ideas by yourself for your business and execute them. The 2nd one is a better option because here, you won't have to wait for 10-15 years to be successful and make a good profit out of our business. If you are capable enough and passionate toward your work, as a beginner 2nd option would be better for you.
Step 4: Find Your People and Support System
Making a community that can help you with your ups and downs, give you feedback and get what you are going through would highly help you. If you can make your support system, you will get the best suggestion from them.
Step 5: Register Your Business
First of all, registering your business will help you a lot by making you more confident. Then again, if you are a registered business person with your EIN, you will be able to order easily from wholesalers. Some resources are given to accomplish this step.
Besides these, if you don't find your country here then simply google "register a business (your country name)".
Step 6: Understand Fashion Pre-production+Production Processes
You must understand the production process. Although you are starting as a new business owner, you have to understand how the manufacturers supply the products. You can not just order 10 pieces and again order after selling them all. It is not the right procedure to purchase from wholesalers. Try to know more about fashion production to understand more.
There are some links that can help you.
fashion production tool kit, online resource for sourcing fabrics, create a tech pack.managing your production,Costing Sheet
Step 7: Figure Out the Money Part
Arrange a proper amount of money for your business. You have options like borrowing from friends and family, using your personal savings, raising money from pre orders or crowdfunding and taking loans for your business. In that case you must have an in-depth business plan. Arrange the money accordingly to your business plan. Apart from the budget for the wholesale products, you have to keep some money for developing your website, logo etc.
Step 8: Create Your Sales Plan
Try to create a legit sales plan considering wholesale, direct to customer, and third party as a sales channel.
Step 9: Create Your Fashion Brand
Now it's time for creating your own fashion brand based on the brand personality and brand visuals. This step is very important because proper branding will impact your whole business.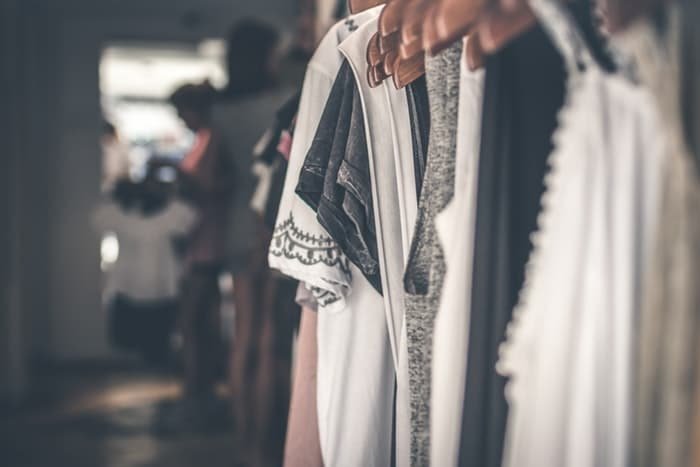 Step 10: Create Your Customer Profile
You should have a proper idea about your customers. Only then you will be able to attract them by knowing their desires and demands.
Step 11: Plan Your Website
You can either plan your website by yourself or can hire someone else based on the knowledge capability and budget.These would help you to accomplish step 11-
Namecheap for hosting companies, you can have a look on LiquidWeb, Bluehost and HostGator are a few popular options. For logo Fiverr or 99Designs and Squarespace are the good options for creating a landing page.
Step 12: Plan Your Pre-launch Marketing + Start Your Business
You have to make a plan for the launch of your business and make a pre-launching marketing and finally launch your business. You can even do it simply by launching your website.
Step 13: Create Your Marketing + PR Plan
After launching your brand, you must focus on marketing. The more you will do for marketing the more you will reach to people. You can plan for sending PR to famous promoters so that you can reach and get more customers.
Step 14: Get Your Business Operation Figured Out
Try to figure out your business by social media posting, taking administrative help, designing help, legal help, accounting help etc.
Maintaining all these and being stuck to it are not so easy but you can take help from your community and support system. If you maintain these steps, it will be easier for you.
Now you have known about how to start a clothing line from scratch. Hopefully it will be helpful for you.